"I highly recommend attending Sacred Geometry classes with Lisa [Elizabeth]. They are a mind-bending delight! feel my brain changing with each new construction. It seems the shapes and the processes of drawing them truly speak to my soul and maybe even my DNA! One of my favorite thing is drawing a crop circle." ~Joy Smith, Yelm, WA
"My friend, Elizabeth Diane offers rich and enlivening workshops. She has helped me take my art to the next level! I highly recommend her teaching because she has really embodied Sacred Geometry."
~Robin Landsong, author, speaker, artist, singing medicine carrier, cranial sacral therapist
G•FEST SUMMER 2022
GODDESS REBORN
June 9 – 13, 2022
Mt Shasta, California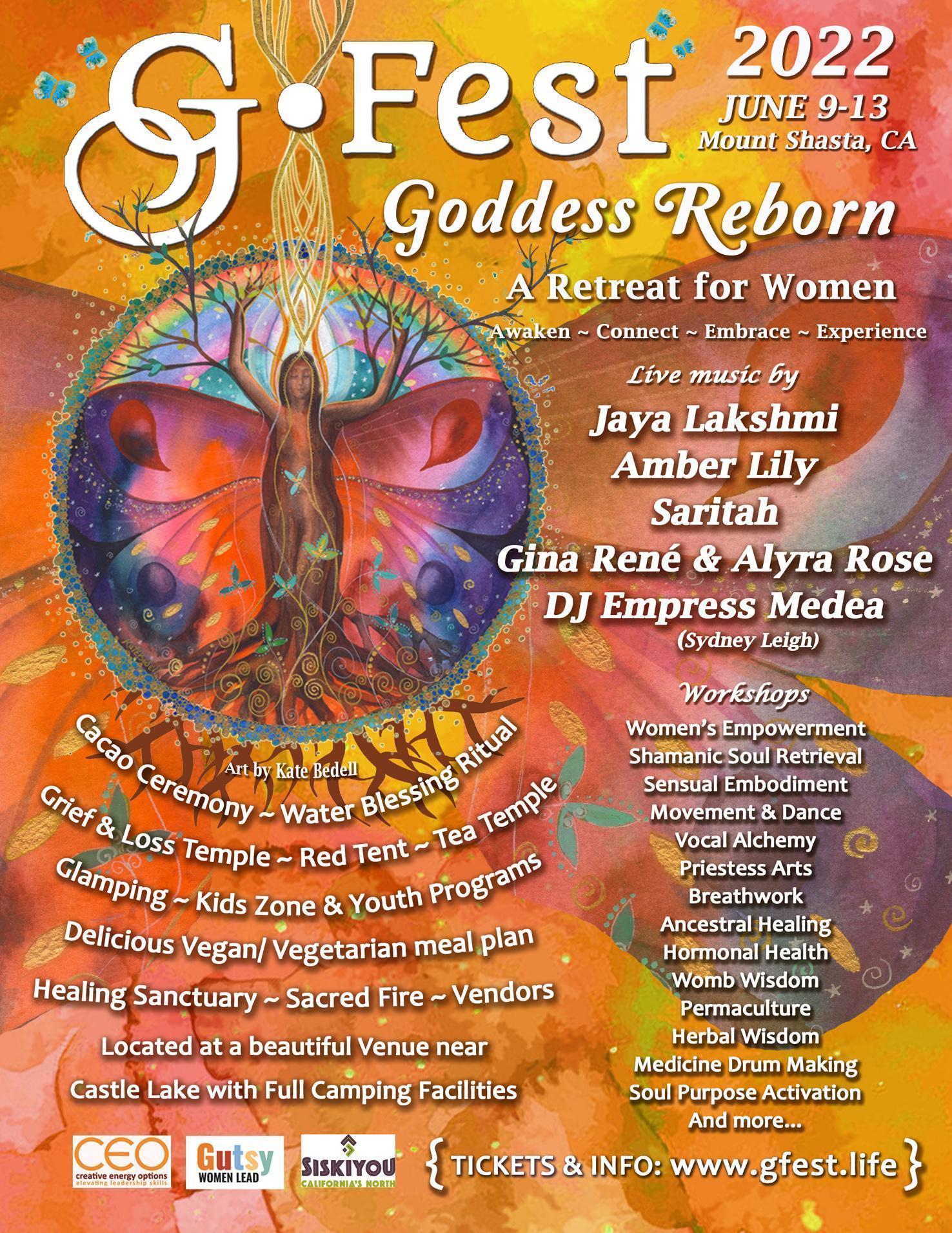 Sustainable Hive – Bee Blueprint Build
This workshop combines love for the bees with Sacred Geometry and sustainable architecture. 
We will weave this work/playshop through the G•Fest weekend and culminate in the creation of a natural-build honey bee hive, based on the Vesica Pisces. The 'blueprint' is a design the European honey bees showed me in a vision when I asked what kind of hive they would prefer to live in.
This design/build is:
A natural build process
A hands-on experience
Of principals that are suitable for application to hue(womb)man/human homes and structures
Based on Sacred Geometry, reflecting the womb of creation
Designed for potential honey gathering with minimal disturbance
Experimental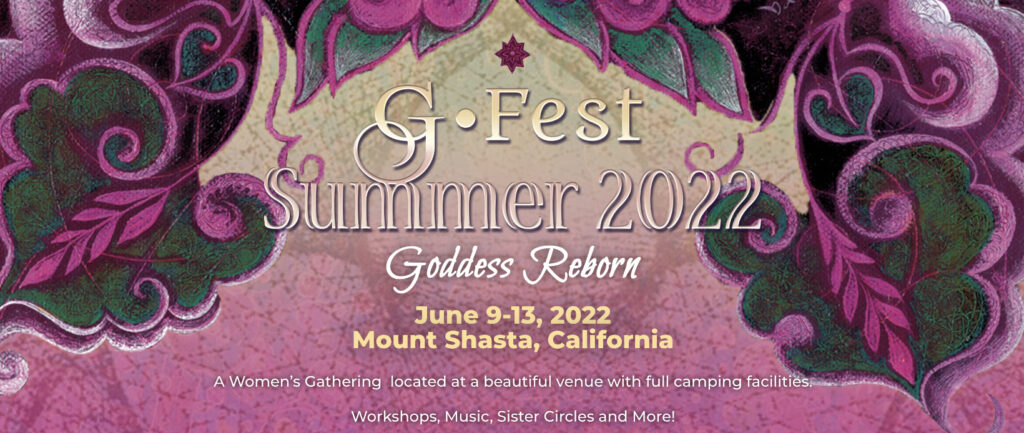 We welcome you to join us at G-Fest Goddess Reborn, June 9-13, in the sacred lands of Mount Shasta, to share your feminine wisdom, release what no longer serves, and open to the deepest essence of who you are. This year's gathering is a space to relax, be nourished, held, and uplifted, exactly as you are, amidst a supportive community of like-hearted sisters. To embrace all that is sacred and untamed within. A place to expand your wings and deepen your roots. 
We have an abundance of workshops led by wise, heart-centered facilitators, a beautiful array of artists to share their music, a plethora of ceremonial offerings, and delicious vegan & vegetarian meals crafted with love by Sidra's Organic Kitchen.
In the evenings we have a beautiful array of artists to share their music with you. From devotional music, folk, electronic beats, to hip-hop and soul, all of these musicians are here to uplift your spirit, open your heart, bring in the Shakti and raise the vibration. 
Throughout the four days, we have many experiences for weaving and integrating all layers of the Goddess including a Cacao & Heart Song Ritual, Full Moon Ceremony, Grief & Loss Temple, Water Blessing Ritual, Healing Sanctuary, Tea Temple, Red Tent, Sacred Fire & Song Circles, Vendors, as well as a kids zone with youth programming to support all you Mamas attending this year.
Located at a beautiful venue surrounded by endless acres of national forest, with a crystalline river running through it, just a few miles from Castle and Heart Lake, with full camping facilities.
We look forward to you joining us. For more info: 
Elizabeth Diane is offering inspiring ways for you to incorporate Sacred Geometry (patterns of nature and the cosmos) into your unique creative expressions through experiential sacred geometry workshops events and classes that includes drawing with compass and straight-edge, creative art, heart-centered meditation and yantra practice, with some short presentations.
What does music look like? What is the shape of blissful harmonies? Why do some sites and temples feel so sacred? Where is the doorway to multi-dimensional realms? How was the universe created, anyway? And what does this have to do with relationships or "unity consciousness"?  Come discover for yourself!
Practicing Sacred Geometry is an experiential learning process that opens gateways for soul memory, enhances the mind's capacity to image hyper-dimensionally and reveals our relationships to each other and our connection to Divine Source. Sacred patterns can be used for healing and balancing energies. All geometry is "spatial proportion" representing frequency and music! It is a universal, inter-dimensional language and the highest language of the mind.
Future classes, workshops and retreats are being planned in Mt Shasta, CA.
THE PORTAL IS UNDER TEMPORARY REDESIGN
Please excuse the construction. You can still enter the portal, but may find it a slightly bumpy ride until the new Sacred Geometric design reharmonizes it.